Cisco Systems, Inc.:
How Husband And Wife Sold Their House To Create The World's Largest Computer Systems Networking Company

Great business ideas and opportunities usually present themselves in our work places or from what we do, but very few people ever notice, talk less of grabbing them. Fortunately, it was different for Bosack and Lerner, the husband and wife who founded Cisco Systems Inc., the world's largest producer of computer internetworking products.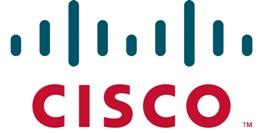 In December 1984, the couple, Leonard Bosack and Sandra Lerner, both staff of Stanford University, established Cisco Systems in Menlo Park, California. Bosack, who was the manager of the computer science department's laboratory, discovered a way of connecting his department to his wife's department (the graduate school of business, where she was the manager of computers) 500 yards apart.
Having tried to sell the internetworking technology to existing computer companies without success, the couple decided to set up their own business based on the technology, and named their company Cisco Systems. They were later joined by two of their colleagues, Greg Setz, Bill Westfield, and Kirk Lougheed, as cofounders.
To get the company up and running under very tight financial situation, the couple sold their house, incurred credit card debts, and delayed payment of salaries to their friends who worked for them. Even after two years, the business was still struggling, and Lerner needed to keep another job to supplement the family's income.
However, things began to change for the new company when it shipped its first product in 1986 – a router for the TCP/IP (Transmission Control Protocol/Internet Protocol) protocol suite. Cisco's major product was internetworking router. This is a hardware device incorporating software that automatically picks the most effective route for data to flow between networks. Cisco's router was the first multi-protocol router in the industry, and could therefore connect different kinds of networks, those having different architectures, and those built on different hardware, such as UNIX workstations, Apple Macintosh computers, IBM-compatible personal computers, and IBM mainframes.
By 1987, with eight employees, Cisco's sale of routers was up to $250,000 every month. At the beginning, the company's marketing strategy was to reach computer scientists and engineers in the universities, research centers, aerospace industry, and government institutions, who used TCP/IP protocols and UNIX-based computers, through ARPANET, the precursor to the Internet.
In 1988, Cisco expanded its target customer base to include mainstream corporations with geographically dispersed branches that used different networks. For these customers Cisco created routers that served an even greater array of communications protocols and therefore distinguished its routers by making them able to support more protocols than those of any other router manufacturer.
And when the commercial market for internetworking began to develop by the late 1980s, Cisco's reasonably priced, high-performance routers put it ahead of the competition that was building up.
Needing substantial amount of cash to meet the sales growth and expansion of the company, the couple, in 1988, contacted Donald T. Valentine, a venture capitalist, who agreed to provide funding, but demanded owning the controlling share of the company, which the couple accepted. As the new chairman, Valentine moved to restructure the company.
He appointed John Morgridge as the new president and chief executive, and Morgridge replaced a number of Cisco's managers who were friends of Bosack and Lerner, with more qualified and experienced business managers. Bosack was given the title of chief scientist and Lerner was made head of customer service. Two years later, with sales topping $69.8 million, and staff strength 254 Cisco went public.
Due to frequent disagreement between Morgridge and Lerner, Lerner was fired in August 1990, and in sympathy, Bosack resigned, and the couple sold off their stock for a total $200 million.
Cisco's growth exploded in the early 1990s. It built up a direct sales force to market to corporate clients, to help them connect the computer systems of their branch and regional offices, and headquarters. And as companies of all sizes began installing local area networks (LANs) of personal computers, the demand for Cisco's routers to link their networks also grew tremendously, blowing up Cisco's sales and income. The company's sales increased to $339.6 million in 1992 from $183.2 million in 1991, with Fortune magazine rating Cisco the second fastest growing company in the United States in 1992.
The introduction of several communications technologies into the market in the earlier 1990s did not affect Cisco's business, as the company was able to quickly adapt and improve its routers to be able to handle new protocols. The company launched its Fiber
Distributed Data Interface (FDDI), and Token-Ring enhancements, and also launched the first Integrated Services Digital Network (ISDN) router for the Japanese market, in 1992.
The coming of asynchronous transfer mode (ATM) technology into the industry as a new standard method for multiprotocol data communications presented a challenge to Cisco – ATM can provide high-speed communications of data, voice, video, and image, and does not use routers.
However in February, 1993, Cisco overcame the challenge. It announced a strategy to add ATM to the protocols supported by its products, and the following year, the company launched its first ATM switch.
Cisco also began to explore international markets in the early 1990s. It established subsidiaries in Japan, Hong Kong, and Australia, and a Technical Assistance Center in Brussels, Belgium, to service its European market. By 1994, its international sales accounted for 41.9 percent of its total sales.
To position itself well to be more competitive in the global internetworking market Cisco formed a number of strategic alliances with some of Europe's biggest telecommunications companies, including British Telecom, Alcatel, Siemens, and Olivetti.
Cisco also partnered with Microsoft Corporation to market Cisco's first PC-based router card with Microsoft's Window NT Advanced Server networking software. It equally partnered with Novell to integrate Cisco's routers with Novell's Netware software so as to be able to connect Netware and UNIX-based networks; and started working with LanOptics Ltd. to create remote-access products.
To keep ahead of its competitors and to fill the gaps in its product line, targeting providing its customers a one-stop networking shopping, Cisco began its acquisitionist strategy in 1993 when it bought Crescendo Communications, the company that developed ATM technology, for $95 million. Following this acquisition, Cisco was able to develop, and launch in 1994 a new networking architecture, CiscoFusion, which provided the company's clients gradual transition from routers to ATM and LAN switching, the new switched networking technologies.
Continuing its acquisitionist strategy, Cisco completed 11 acquisitions in 1995 and 1996, which included the purchase of Grand Junction Inc., producer of Fast Ethernet and Ethernet switching products for $400 million, Granite Systems Inc., producer of high-speed Gigabit Ethernet switches for $220 million, and StrataCom Inc., maker of ATM and Frame Relay Wan switching equipment, which could handle voice, data, and video, for a whopping $4.67 billion.
Between 1997 and 1998, Cisco added 15 more companies to its fold, which gave it the opportunity to explore emerging networking sectors, such as digital subscriber line (DSL) equipment, which provides homes and small offices with high-speed access to the Internet via existing telephone lines, voice-over-IP (Internet Protocol), which allows the routing of telephone calls over the Internet.
In 1999, Cisco again acquired 17 more companies, including Cerent Corporation for $7.2 billion, allowing it into more emerging markets, especially the fiber-optic networking and wireless networking. These acquisitions confirmed Cisco as the undisputed world leader in networking systems as its market capitalization surpassed $450 billion in the early 2000, reaching $555 billion for a short period in late March, making Cisco the most valuable company in the world.
Through acquisitions and strategic alliances with such industry giants as Microsoft, Hewlett-Packard Company, and Intel Corporation, Cisco Systems' revenue reached $36.1 billion in 2009, 9% less than its highest annual revenue.
In the coming years, Cisco's innovations, proven ability to perceive and quickly enter profitable emerging markets before its competitors and expand its presence, coupled with the keen attention it gives to providing solution to its customers' problems, are sure to see it maintaining its leadership in the communications and IT industry for a long time.
Read Cisco Systems' Business Success Strategies here
………………………………..
Recommended
Put your business on the path to success with a solid plan created with Business Plan Pro Software .

Experts in business and technology, as well as daily users rate this software higher and above others. Click here to see why.