Exxon Mobil: From Regional Kerosene Marketer To World's Second Largest Business
Today, Exxon Mobil is the second largest and profitable company in the world, second to Royal Dutch Shell (according to Fortune Global 500 – Fortune magazine's annual ranking of the world's largest corporations 2009).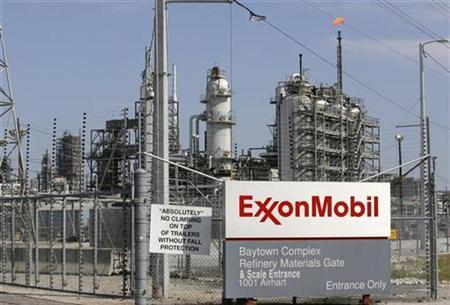 At the close of 2008, the company raked in revenue of $443 billion of which $45 billion was pure profit with shareholders smiling to the bank as they received $40 billion of it. And amazingly, this feat was achieved in spite of the fall in oil price from over $146 a barrel to about $45.
With the colossal structure of Exxon Mobil in the world's business sphere, matched with its enviable global operational effectiveness and efficiency, not many people would believe this was only a small regional company several decades ago whose formation and development are traceable primarily to one man, John D. Rockefeller.
Indeed, the history of Exxon Mobil is a proof that with perseverance and dedication in building a business, and taking hold of opportunities as they emerge, one can build any business to a monumental level.
This was how John Rockefeller created and developed his business into the multi billion dollars Exxon Mobil brand, even though he wasn't born into wealth.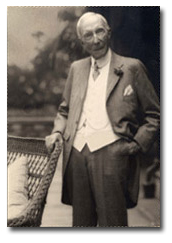 Born into an average family in the Finger Lakes area in New York in 1839, John D. Rockefeller completed his schooling in Cleveland, Ohio where his family later relocated to. While growing up he showed great interest in business and later attended business school for a few months to refine his innate business skill.
After his schooling Rockefeller began working for Hewitt Tuttle as bookkeeper in 1855. On the job, young Rockefeller learnt all he could on how large-scale trading in the United States worked. Then four years later at the age of 19, Rockefeller left Hewitt Tuttle to begin his own business in partnership with Maurice Clark.
The partners' business known as Clark Rockefeller was into basic commodity trading, purchasing and reselling of grain, meat, farm implements, salt, and other basic commodities. With Rockefeller's exceptional business acumen, the business grew, and by 1863 the partners had made and saved lots of money, and were searching for new business opportunities to explore.
The most attractive business idea to Rockefeller and his partner was oil refining. A few years before then America had discovered and drilled its first oil at Titusville, western Pennsylvania, and by 1863 Cleveland had become the center for refining and shipping activities, resulting from the emergence of several newly opened oilfields.
Refining oil to produce kerosene was particularly a great business idea to Rockefeller. The product, kerosene, which was needed daily in every household, was to revolutionize the way people illuminated their homes, and Rockefeller could envision its use, instead of animal fat as the new source of energy in home lighting across the country. And he was determined to capture the lion share of the huge market.
To ensure success in the oil industry, the partners joined up with an oil specialist named Samuel Andrews to form Andrews, Clark Company in 1863. Although, Rockefeller's name wasn't part of the name of the new business, he was however, actually the brain and engine of the company.
By 1865 Rockefeller had grown the business to being the largest oil refiner in Cleveland, and bought out his Clark family partners for $72,000. The new company was then known as Rockefeller Andrews.
Four years later, Rockefeller Andrews invested $60,000 to improve and expand its plant's capacity, and was producing 60 carloads of products a day.
Realizing the need to get larger and enjoy special rebates and benefits from crude suppliers, railroads, as well as being able to lead the industry and negotiate with industry stakeholders, Rockefeller partnered with Henry Flagler to incorporate their business and raise the capital they needed to enlarge the company.
The new company, Standard Oil Company was incorporated January 10, 1870 with John D. Rockefeller and his brother William, Flagler, and Andrews holding the majority of its stock worth $1 million. With its huge size, resources and capacity, Standard Oil Company became a leading refiner in the entire country.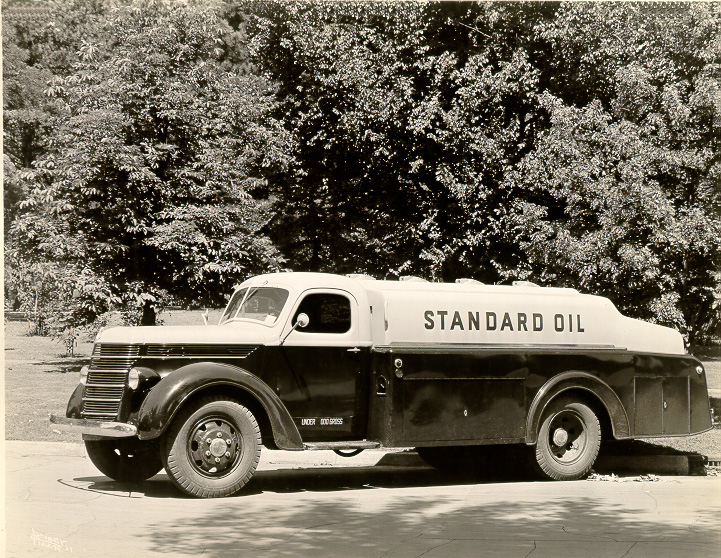 It refined 10 percent of the nation's oil. It also owned a barrel-making plant, dock facilities, a fleet of railroad tank cars, warehouses in New York, and forest land for providing lumber used to produce barrel staves. With this structure, the company was already vertically integrated at a time when such term wasn't known.
However, the industry was almost an all comers affair with many small independent refiners holding sway. This was leading to excess production and fall in price, and Rockefeller and Flagler decided on a plan to unify all oil refiners in the United States into a single company.
Rockefeller offered Standard Oil stock or cash to a number of refiners in Cleveland and New York in exchange for their plants. And by the end of 1872, all 34 refiners in Cleveland agreed to the offer. (It is said that the offer was so good that the smaller refiners couldn't resist, and so voluntarily sold.)
By 1873 Standard Oil was employing 1,600 workers and refining 10,000 barrels of oil per day more than what any other region of the country could produce, and was making $500,000 yearly. With this enormous success in Cleveland, Rockefeller proceeded to duplicating his strategies in other regions of the country.
By the close of 1874 the country's largest three refiners located in New York, Philadelphia, and Pittsburgh had been absorbed. Rockefeller also started buying several new pipelines that were being laid across the country, as he also moved into the field of distribution.
And four years later Standard Oil controlled over 90 percent of the country's annual refining capacity, and also a huge proportion of America's pipelines and oil tankers, making Rockefeller, who was just 39 one of the five richest men in the US.
At this time, allegations from competitors of Standard Oil becoming a monopoly was gathering, and to overcome state laws restricting the activities of a corporation to its home state, Rockefeller and his associates reorganized their dominions and created a Trust in 1882 to control all Standard Oil's 30 subsidiaries in the different regions of the country. This was the first Trust in US business history.
The Trust controlled 80 percent of the refineries and 90 percent of the oil pipelines in the US, making the organization the largest business in the world, earning $11.2 million the first year, of which $7 million was reinvested to boost expansion.
The Trust was however dissolved in 1890 following the Sherman Antitrust Act of 1890. But Standard's directors immediately took advantage of the newly liberalized state laws in New Jersey and changed Standard Oil of New Jersey to Standard Oil Company (New Jersey).
Standard Oil Company (New Jersey), also simply referred to as Jersey consisted of only 20 large companies, and was later to become the sole holding company for the entire Standard interests.
In 1896, Rockefeller retired from active participation in the day-to-day running of Standard Oil. He was 56 and had successfully built a business empire that controlled the American Oil industry, and a personal wealth that was valued at $900 million in 1913.
The monopoly allegation was still trailing Standard Oil (New Jersey) into the twentieth century. In 1911, after several years of litigation, Standard Oil (New Jersey) was forced to break up and shear 33 of its major subsidiaries by a US Supreme Court decision, which upheld a lower court's verdict convicting Standard Oil for monopoly.
Taking $285 million worth of assets and smaller companies along with it from the $600 million worth of the whole company, Standard Oil (New Jersey) was set to chart an independent course in the global arena. The company's direction was focused on foreign countries for the source of its crude. And in the decades that followed, a number of acquisitions, alliances, and investments were made that positioned the company as not only a refiner, but also a world leading crude oil producer.
The company, which became known as Exxon in 1972 prospered immensely in the 1970s when OPEC cut off oil supplies to the United States in 1973 in response to US sponsorship of Israel. By selling its inventoried oil, Exxon generated more than $100 billion by 1980.
Although Exxon made huge profit from the situation, its business was however threatened as it appeared OPEC was so powerful to be able to starve anyone of crude at will. To remain profitable in the face of crude scarcity, Exxon tried diversifying into other businesses, such as office equipment, coal (with the purchase of Reliance Electric Company), and shale oil. These investments, which cost Exxon about $7 billion, were largely unsuccessful.
However, with the weakening power of OPEC as evident in the fall of oil price from 1981 and almost throughout the decade, Exxon decided to once again focus solely on the oil industry which it knew so well, and divest from other businesses it went into earlier.
And to maintain profitability this time around with the dwindling price, which brought down its sales, Exxon took certain decisions, though very hard. It cut down on its workforce and assets.
As oil prices fell deeper through the years, Exxon laid off 5, 000 employees between 1990 and 1992, and cut spending on exploration from $1.7 billion in 1985 to $900 million in 1992. The company also squeezed some savings from reengineering production, transportation, and marketing processes.
By 1996 Exxon had reduced its operating costs by $1.3 billion annually. This savings enabled Exxon to increase its profit, netting $7.51 billion in 1996 and $8.46 billion the following year, and putting it on the number one position on the Fortune 500 list of the world's largest companies.
Propelled by the need to cut operational costs and increase profit in their industry, both Exxon and Mobil in 1998 agreed to merge, with Exxon buying Mobil for about $75 billion. The merger was projected to save the emerging company $2.8 billion per year.
The acquisition, an $83 billion stock transaction was finalized in November 1999, making Mobil Corporation a wholly owned Exxon subsidiary. The new company, known as Exxon Mobil Corporation, with combined revenue of $168.8 billion was then the world's largest oil company.
Read Exxon Mobil business strategies here.
………………………………..
Recommended
Put your business on the path to success with a solid plan created with Business Plan Pro Software .
Experts in business and technology, as well as daily users rate this software higher and above others. Click here to see why.