How Byung-Chull Lee Made Samsung A Global Business

Founded by Byung-Chull Lee in the late 1930s as a small trading business, and steadily growing over the decades into several industries, covering manufacturing, services, and electronics, and becoming the world's largest conglomerate by the size of its annual revenue, the business success story of Samsung, which means "three stars", is no doubt worth studying by entrepreneurs and business owners to draw strategies and keys to business success from.
Samsung Group was founded in 1938 by Byung-Chull Lee, a Korean entrepreneur when he started a small trading company, which he called Samsung, with $2,000 in Seoul. The company was growing gradually until the communist invasion of 1950 forced Lee to abandon his business and flee to Busan.
In Busan, Lee started his business afresh in 1951, and in just one year had grown its assets twenty times over. He floated a sugar refinery in 1953 – the first manufacturing plant established in South Korea after the Korean War. From there, he veered into several commodity businesses, including wool, with all of them doing well, attesting to Lee's philosophy to be the market leader in any industry he enters.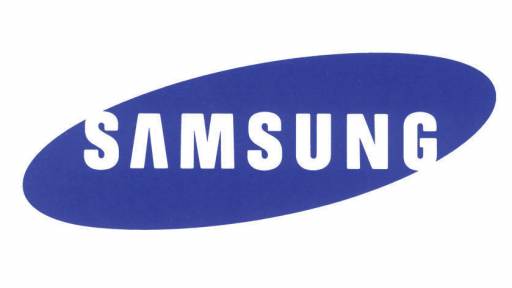 In the 1960s Lee took Samsung into several service businesses, including the mass communication industry. He started a radio and television station, and also established Samsung Electronics to manufacture television and electronic components. Although the industry was already mainly dominated by American and European companies, Lee was confident that Samsung would find its foot in the local market.
And with his immense business and political connections, as well as strong support from the Park Chung-Hee government, which was committed to protecting local businesses from their huge foreign competitors, Samsung prospered, so much that by the end of the decade, it was generating over $100 million annually as revenue.
In the early 1970s, Samsung invested heavily in developing technology so as to be able to compete effectively in both local and international market. Where it could not develop a needed technology, it borrowed or coaxed it from foreign competitors. Gradually, it went into consumer electronics products and appliances in addition to television.
In the 1970s and 1980s, Samsung Group created a number of electronic related divisions to ensure efficiency and effectiveness in their operations. These included Samsung Electron Devices Co. which manufactured picture tubes, display monitors, and related parts; Samsung Electro-Mechanics Co. which made VHF and UHF tuners, condensers, speakers, and other gear; Samsung Corning Co. which produced television glass bulbs, computer displays, and other components; and Samsung Semiconductor & Telecommunications Co. which produced high-tech microchip.
These divisions were later to be combined into a single company, Samsung Electronics Co., Ltd., which became the Group's major subsidiary by the close of the 1980s.
The formation of Samsung Semiconductor and Telecommunications Co. in 1978 was strategic. Lee had envisioned in the mid-1970s that the growth industry of the future was coming from high-tech, and he was determined to position Samsung to play a leading role in it.
Realizing that South Korea lacked the technological expertise to compete with foreign companies, the South Korean Government enacted a policy that made it mandatory for foreign telecommunications equipment manufacturers wanting to enter the Korean market to give access of their advanced semiconductor technology to indigenous partnering companies. Riding on this policy, Samsung partnered with Micron from the U.S. and Sharp from Japan in 1983, and obtained proprietary technology from them.
Having obtained the technology, Samsung was able to manufacture the first low-cost dynamic random access memory (DRAM) chips (64-kilobit) in Korea. The company partnered with some local competitors in a joint research to produce higher grade DRAM chips, and became a major manufacturer and supplier of low-cost DRAM chips to computer and electronics manufacturers worldwide.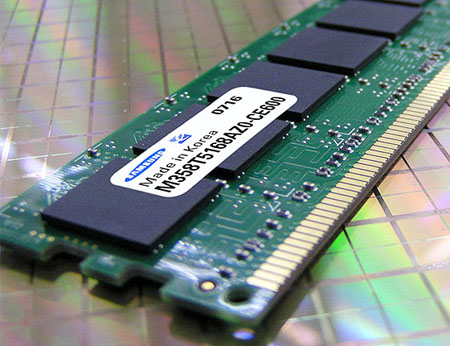 As Samsung Semiconductor & Telecommunications Co. was prospering, its other electronics business was also waxing stronger both locally and abroad. The company set up a television assembly plant in Portugal in 1982 to supply 300,000 units yearly to the European market; it established a $25 million plant in New York in 1984 to manufacture about one million televisions and 400,000 microwave ovens each year; and in 1987 set up another $25 million plant in England to produce about 400,000 color televisions, 300,000 VCRs, and 300,000 microwave ovens yearly.
By 1987, Samsung Group's annual revenue had risen to $24 billion from $1.3 billion that it was in 1977, accounting for about 20 percent of South Korea's gross domestic product.
With the death of Byung-Chull Lee in 1987, his son Kun-Hee Lee took over the helm of affairs of the company. Recognizing the electronic division as the Group's major subsidiary, Kun-Hee Lee moved to make it the centerpiece of the Group's activities. He sold off some operations and consolidated many divisions.
And to position Samsung at the top of semiconductor technology, he partnered with U.S. and Japanese electronics companies, and acquired companies with relevant technologies, such as Harris Microwave Semiconductors and Integrated Telecom Technologies, and also invested heavily in research and development.
In 1994, Samsung Electronics introduced the 4-megabit DRAM chip, which surpassed any chip ever produced by any company. Sales from the chip accounted for the major part of the company's $14.94 billion sales in 1994, shooting profit to $1.3 billion.
By 1995, Samsung became the largest DRAM chips, flash memory, and optical storage drives producer in the world, and planned to double sales and become the largest manufacturer of 20 products in the world by 2010.
Read the strategies and keys to Samsung business success here: Samsung Business Strategies
Put your business on the path to success with a solid plan created with Business Plan Pro Software .
Experts in business and technology, as well as daily users rate this software higher and above others. Click here to see why.