How Adobe Changed The World's Design Industry
The history of Adobe: A lot of people never seem to have the courage to quit their job to start a business even when their ideas and contributions are no longer appreciated by their employers. They continue to endure the dissatisfaction of the job, until they are eventually moved out one way or another when they least expect, and left demoralized.
This was however not the case with Chuck Geschke and John Warnock, the founders of Adobe. Both men were employees of Xerox; Geschke managed the company's Imaging Sciences Laboratory where he directed computer science and graphics research, while Warnock conducted interactive graphics research. Over time, both research colleagues grew frustrated at Xerox for not so much believe in their research efforts as to launch them into the market.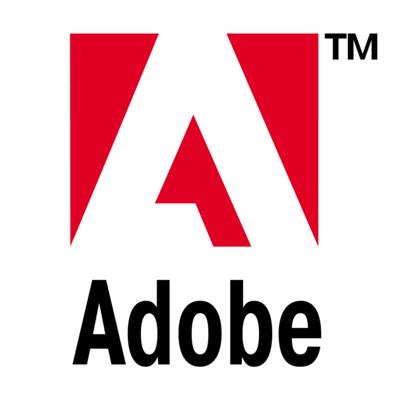 In 1982, Geschke and Warnock decided to start a company together – which they called Adobe, after a creek that ran by their homes in Los Altos, California – believing they would build a profitable company by providing solution to the problem creative professionals faced at the time: getting text and images on a computer screen to translate beautifully and accurately into print. The following year they came out with Adobe PostScript, a technology which revolutionized the desktop publishing industry.
Adobe PostScript is a powerful computer language that made desktop publishing possible by allowing laser printers, typesetting equipment and similar devices to produce pages integrating text and graphics.
To cover the huge market that its potential users provide, Adobe began marketing and licensing PostScript to manufacturers of computers, film recorders, imagesetters, and printers. Apple Computer, Inc., incorporated PostScript in its LaserWriter printer in 1985. And seeing the huge future prospect for Adobe, Apple bought 19 percent stake in the company in 1986, which had reported $1.7 million revenue the previous year with 27 staff.
By the close of 1986, Adobe had developed over 5,000 PostScript applications for every operating system and hardware configuration. PostScript remained the only page description language that allowed multiple computer environments. And used by corporations, professional publishers, and the U.S. government, PostScript quickly became one of the most widely used computer languages worldwide, and its revenue climbed to $16 million.
In 1987, Adobe launched a design and illustration software program called Adobe Illustrator. This software, which allowed users to create high-quality line drawings, became the preferred choice of technical illustrators, graphic designers, and desktop publishers. It also introduced Adobe Type Library, which was a large collection of type fonts – this would eventually become the most widely used collection in the industry.
The company introduced Photoshop in 1989. A software program, Photoshop was created especially for artists and desktop publishers, to provide them with complete toolbox for editing, creating, colour correction and separation, retouching, and manipulating images.
Adobe expanded its business internationally when it gave Canon Inc. of Japan, the world's largest manufacturer of laser printers, the license to its PostScript in 1989. By this, Adobe's PostScript technology was taken around the world on the back of Canon. And as a confirmation of the huge success of its products, Adobe recorded more than $121 million sales in 1989.
In the words of Adobe's president, John Warnock, when he was interviewed in late 1989 by the Los Angeles Times, "If you think you have a formula for success, you'd better figure out how to change it from year to year," Adobe entered the 1990s with determination to continue to create innovative products and services for professional publishing solutions, business publishing solutions, document solutions, and digital imaging solutions.
The company observed that as computers became more interconnected and people needed to collaborate online using a wide variety of documents, a new problem emerged: sharing this content. Incompatible operating systems and programs hindered collaboration, a problem made worse as the use of e-mail and the web skyrocketed.
In 1993, Adobe's breakthrough Portable Document Format (PDF) technology provided the solution for the problem, enabling businesses to deliver platform- and application-independent files across operating systems and devices.
Also in the year, the company released Adobe Premiere 3.0 for Macintosh into the video and multimedia industry. With this software, users could perform desktop video editing cheaply than using the expensive equipment that was then available. Adobe's success continued to increase, and by the closing of 1993 the company's revenues shot up to $313.4 million from $265.9 million it made in 1992.
By acquiring Aldus in 1994, the maker of PageMaker, one of the industry's leading desktop publishing software, Adobe maintained its number one position in the desktop publishing industry. The company also introduced After Effects in 1994, software that enabled two-dimensional animation to be created, including special effects and motion composition. By the ending of the year, Adobe's revenue climbed to $676 million.
Adobe persisted in creating innovative products through the years. In 1996, it released PhotoDeluxe and PageMill. PhotoDeluxe, the first in its category enabled users to manipulate and edit photographs on their computers, while PageMill allowed users to easily produce web pages. By the close of 1997, Adobe's revenue, due to high demands for many of its products reached $912 million, exceeding $1 billion in 1999.
As the Internet exploded into a viable economic engine, Adobe quickly recognized that static HTML pages could not deliver the end-user interactivity and integration with enterprise systems that businesses required. The company again took the lead – first with Adobe Dreamweaver and Flash, and later with Flex and the Flash Media Server – by making cost-effective, reliable development of engaging websites a reality.
Today, more than one billion Flash technology-enabled devices have been shipped worldwide, and more than 75 percent of online videos are viewed using Adobe Flash technology, making Flash the number one format for video on the web1, and attesting to Adobe's market leadership, a position that ensures it leads the next wave of industry innovation, helping companies integrate enterprise technologies and rich media into solutions that solve real-world business problems.
With the Adobe Flash Platform, including Flash Player and the Adobe AIR runtime, businesses are building rich Internet applications (RIAs) that offer vital efficiencies and provide a competitive edge by transforming the quality and reach of their services.
Read Adobe Business Strategies Here
………………………………..
Recommended
Put your business on the path to success with a solid plan created with Business Plan Pro Software .

Experts in business and technology, as well as daily users rate this software higher and above others. Click here to see why.