eBay: The Making of the World's Largest Auction Platform
Without doubt, eBay ranks amongst the world's greatest business ideas ever generated. This is evident in the huge growth and success the company has had so far only in fifteen year in business, emerging as the world's undisputed leader in online auction sales.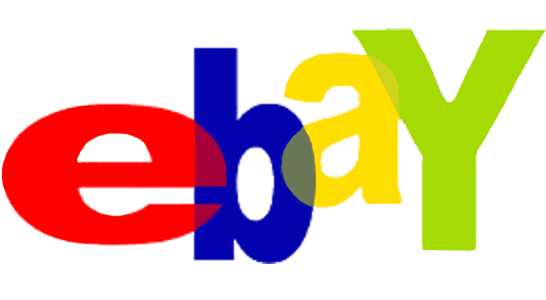 eBay was formed in the little living room of Pierre Omidyar, French-born Iranian computer programmer in San Jose, California, September 3, 1995, when he created AuctionWeb (later became eBay in September, 1997) as part of his personal website about the Ebola virus. Having worked for Claris, developing software for Apple Computers, Omidyar knew exactly what he wanted to achieve with eBay: to provide an online market place for sellers to list their products, and interested buyers to place bid.
eBay was actually the fulfillment of Omidyar's hobby of creating software that bring immense benefits to users, and it became the first auction platform to be established on the Internet. While he kept his job, Omidyar, then 28, ran eBay on part-time, testing the waters to see if people will appreciate the service or platform he was providing.
The first product to be placed on eBay was a broken laser pointer, which to Omidyar's surprise was bought for $14.83 after bidding closed on it. To be sure the interest bidders had on the product was real, and that the winning bidder knew that the item was broken before making payment for it, Omidyar asked him if he knew the item was broken. And the answer he got confirmed he had hit a goldmine: ""I'm a collector of broken laser pointers," the winning bidder replied.
eBay had provided a huge platform for millions of people to connect on the Internet and freely sell and buy items and services in a competitive bidding process. It had taken traditional person-to-person trading normally conducted physically in forms like garage sales, collectibles shows, and flea markets, to the Internet. This makes it easier and convenient for everyone to participate right from the comfort of their home.
eBay provided automated system that enabled anyone who had something to sell to list them in minutes, and those who want to buy to easily browse through its categories and bid on the item of their choice. Considering its huge market potential, it was not in doubt that eBay would grow quickly. And that did happen, even faster than expected.
Again, eBay's business model positioned it to be profitable from the very beginning. By just been the platform for both sellers and buyers to interact, and not involved in keeping inventory or stocking or distributing items, eBay's cost of operation and business risk are minimal, allowing most of its revenue to translate to profit.
Indeed, by 1996, just a year after take-off, eBay had become profitable enough to hire a Stanford MBA Graduate, Jeffrey Skoll as its first President, and in 1997, eBay's growth literarily exploded. It recorded 2 million auctions in January of that year alone. And with an investment of $6.7 million into it by Benchmark Capital, a venture capital firm later in the year, eBay was set to harness its full potential.
The company changed leadership again in March 1998 as Meg Whiteman from Harvard Business School was hired as President and CEO. She put together a crack team of experienced business managers, and focused eBay on a defined vision: to connect people, and not to sell them things. eBay at this time had 30 employees, and half a million users. Its revenue was $4.7 million.
Following eBay's profound growth and strong branding, the company prospered immensely, and its share price soared to $53.50 on the first day of taking it public in 1998, more than the $18 it was expected to sell. This instantly made the founder, Omidyar a billionaire only at 31.
eBay continued to expand its product categories beyond collectibles, into almost any item that anyone or corporation wishes to sell. It bought IBazar, a similar European auction site as itself in February 2002 as part of its quest to expand internationally, and also bought PayPal in October the same year.
The purchase of PayPal is perhaps eBay's greatest acquisition so far. Owning PayPal does not only solve the problem of having a trusted payment solution for its users, eBay also makes a sizeable income directly as commission from PayPal when its users who signed up for PayPal account from its site make a transaction on their PayPal outside of eBay. Equally gratifying to eBay is the tremendous growth and use of PayPal over the years, which has made it the most commonly used payment solution on the Internet, and generating revenues in the hundreds of millions yearly.
To build customers trust, which is vital for success in its industry, eBay came up with Feedback mechanism, where buyers are encouraged to provide detailed seller rating with four different categories. When giving feedback, buyers are to rate sellers in each of the four categories with a score from one to five stars (with five the highest, and one the lowest).
By viewing a sellers previous ratings, a prospective buyer will be guided to be able to predict to some extent that sellers trustworthiness, and so decide whether to trade with them or not. It also enables eBay to disallow sellers with low ratings from selling certain items. Although, this does not totally eliminate the chance of fraudsters trying to misuse its platform, it does restrict and keep them from wrecking serious havoc.
eBay, over time, also built credibility for its business by having a list of banned items that cannot be listed for auction on its site. Some of these items include: Drugs and drug paraphernalia, Nazi paraphernalia, Bootleg recordings, and human body parts.
By 2008, eBay had become a global company with operations in over 20 countries, hundreds of millions of registered users, and over 15,000 employees, making $7.7 billion yearly revenue.
By continually building its community of users globally (especially in Europe and Asia) with speed, gaining users trust on its platform, and looking out for change in its industry, and responding to them quickly, eBay has continued to lead its industry, controlling more than 80 percent of the market share ahead of competitors like Amazon and Yahoo. And it doesn't appear it would be slowing down in the near future.
Read eBay's Business Strategies here.
………………………………..
Recommended
Put your business on the path to success with a solid plan created with Business Plan Pro Software .

Experts in business and technology, as well as daily users rate this software higher and above others. Click here to see why.