How adidas Was Created From Waste Materials To World's No.1 Sports Shoes Manufacturer
The success story of adidas is an amazing grass to grace story. From practically scavenging for raw materials and turning them into valuable footwear, the Dassler family, led by Adi, from the laundry of their house, created and turned adidas into world's largest maker of sports goods.
It's a story that will fire you up as entrepreneur, or business manager, knowing that with quality ideas, focus, perseverance, and determination to succeed, nothing can stand on your way to success.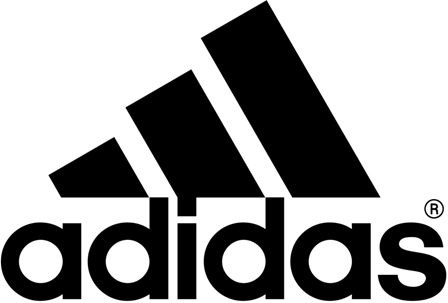 The creation of adidas can be traced to the early 1900s when Adi Dassler started a little shoe-making business at the back of his mother's wash kitchen in Herzogenaurach, Bavaria, Germany, after returning from World War I. Though a trained baker, his baking skill however offered him little chance of getting a job at the time. Therefore, turning to his innate exceptional craftsmanship, he began making shoes.
Because the country was just coming out from war, shoe-making materials were practically unavailable. To keep his business going therefore, he resorted to using materials from old tires, helmets, army tents, tank materials, and rucksacks, which he could scavenge. Also, to keep his business going in the face of poor electricity supply at the time, the innovative and creative Adi built a shoe trimmer and other equipment powered by a stationary bicycle.
His first shoes were bedroom slippers that had soles made from used tires. However, for his deep love for sports, he later converted the slippers into distinctive lightweight gymnastics and soccer shoes with nailed-on cleats. Demands for the shoes rose astronomically, reaching 100 pairs a day in 1926. With the huge demand, the company was able to build a factory, and Adi's brother, Rudi, and his father quit their jobs to join him, and the business became known as the Dassler Brothers Shoe Factory.
Adi wasn't only an expert shoe-maker; he was also a master marketer, whose goal was not only to sell his shoes in Germany or Europe, but the whole world. And his major strategy to achieving this goal was to expose his shoes at the Olympics by persuading athletes to wear them for free and to observe improvement in their performance.
This was a new marketing strategy which Adi was bringing to the industry, and which shot up his company's sales after the German team to the 1928 Olympics wore his shoes. In the following Olympics in Los Angelis, athletes who wore Dassler shoes all won metals, an observation that brought the Dassler brand name to be synonymous with victory in the minds of athletes.
Then came the 1936 Olympics, an opportunity Adi would never miss to once again show his shoes to the world and intensify the association with winning that his shoes were impressing on the minds of athletes worldwide.
When the Games started, Adi drove to the Olympic village with a suitcase full of spikes and convinced Jesse Owens, U.S. sprinter, to use Dassler shoes in the competition. With Owens winning four gold medals running on Dassler shoes, which the world saw, demands from national teams, trainers, and individual athletes from all over the world for Dassler shoes skyrocketed. The company's sales drove to 200,000 pairs yearly before World War II broke out.
The company's factory was commandeered by German forces to produce boots for its soldiers during the war. When the war ended, Adi and his brother were again to start scavenging for materials to use in rebuilding their shoe making business. They cleverly made use of materials from old American tank as soles and army tents as canvas.
Not long after, a bitter quarrel broke out between Adi and Rudi, which led to their separation in 1948, with Rudi going ahead to set up a competing shoe-making business, Puma, which he initially called Ruda. With the brothers agreeing that neither of them should use the Dassler brand name, Adi initially named his Addas before changing it to adidas.
Both companies prospered to become global businesses, however under the leadership of the brilliant, innovative, creative, and marketing genius Adi, adidas grew in the mid 1900s to become the world's largest and fastest selling sports shoes manufacturer.
Adidas led the global industry for two principal reasons: Adi's ability to continually create high quality and innovative shoes that kept its competitors far behind, and his profound marketing savvy.
Some of his landmark inventions included, the first shoes designed for ice, and the first multi-studded shoes; his improvement on soccer boot. For decades before 1957, the design of soccer boots was such that they had metal studs mounted in leather. This made them heavy, especially when they are wet.
But Adi changed that. His design used nylon sole and molded rubber studs, which resulted in light, and durable shoes, which was launched in 1957. Not long, rival shoe manufacturer, including Puma began copying the innovation.
Another remarkable innovation Adi brought to the industry that took adidas to the world's number one position was the launch of its screw-studded soccer shoe, which enabled players to change worn out cleats or replace cleats with longer or shorter types depending on the nature of the pitch they are playing. This helped the German national football team to defeat the more favored Hungarian side by 3-2 on a wet, muddy pitch, at the World Soccer Championship in Bern, Switzerland in 1954.
Following this triumph that was facilitated by the innovative soccer boot, the demand for it soared – about 2000 pairs were demanded daily.
Then came the invention Adi declared was his best contribution to the game of soccer. At 77 years in 1978, Adi, recognizing that players spend about 90 percent of their time on the pitch running, rather than kicking the ball, invented an ultralight soccer boot with sole like sprint shoe.
The boot also had orthopedic footbed, and wider positioning of the studs to enable better traction. Since the FIFA World Cup was holding in Argentina that year, the boot was also designed to counter the weight-increasing effects of the humid Argentine climate. At that World Cup where it was first used, almost all the participating teams wore it.
Adi is also credited for been the first to introduce the practice of selling branded sports bags and clothing, which is now a common practice with athletic shoe manufacturers.
The company's excellent marketing strategies well complemented its innovative product creation. Following its strategy of using the Olympic Games to expose its shoes to global audience, adidas, in the 1956 Olympic Games gave away its shoes to competing athletes for free, and at the end of the Games, athletes who wore adidas shoes won a massive 72 medals and broke 33 records. Seeing this, sports teams from all over the world wanted to wear adidas.
At the 1964 Olympics in Tokyo, athletes who wore adidas-shod cleared 80 percent of the total medal. With athletes wearing adidas shoes winning medals upon medals at the Olympics, and other major world Games and sports, adidas became and remained number one throughout the 1950s, 60s, and 70s the world over.
The brand entered and took over the leadership of the U.S. athletic shoe market in the 1950s; and expanded globally in the 1960s and 70s. As the 1970s closes, adidas was selling about 200,000 pairs of its shoes per day in over 150 countries, with 24 factories in 17 countries. The company's other product lines, including jerseys, track suits, balls, shorts, and athletic bags were equally leaders in their niches.
However, with Adi's death later in 1978, shortly after his ultralight soccer shoe invention, the fortunes of adidas started nose-diving, no thanks to the weak management team that took over the rein of the company.
Adidas management team, which consisted mainly of Adi's relations, did not have the creativity, innovativeness, marketing skill, and determination to continue leading the industry. And with the strong and aggressive marketing strategies from competitors, such as Nike Inc. and Reebok Inc. mounting, the company found itself lagging behind.
To compound adidas's problem, family members started fighting over control of the company, causing it to lose more grounds to its competitors, as well as recording financial losses before they sold it for just $289 million in 1989 to a French businessman and politician Bernard Tapie.
Tapie sold the company in 1993 to a group of European investors for $371 million.
The new owners implemented a number of severe cost-cutting and reorganization strategies, including moving production to Asia, and increasing marketing budget to 11 percent from 6 to increase brand visibility.
The changes produced positive result for adidas, with profit gradually climbing back from DM 117.3 million in 1994 to DM 244.9 million in 1995. From there, adidas began bouncing back to catch up on lost grounds. The company equipped 6,000 athletes from 33 countries to the 1996 Olympics. And at the end of the Games athletes who used adidas' won 70 gold and a total of 220 medals.
By sponsoring certain world sports tournaments, including the 1998 Soccer World Cup, and the Women's World Cup in 1999, adidas achieved high global visibility, which it will equally get later this year as the official apparel sponsor of the 2010 FIFA World Cup in South Africa. And by making certain strategic acquisitions, such as the purchase of the Salomon Group in 1997, and Reebok in 2006, adidas was set to compete favorably and regain its number one position in the years to come.
Read adidas Business Success Strategies here
………………………………..
Recommended
Put your business on the path to success with a solid plan created with Business Plan Pro Software .

Experts in business and technology, as well as daily users rate this software higher and above others. Click here to see why.