Here again is another Business Success Story to inspire, motivate, and give you the ideas you need to also take your business to success!
it's the story of the world's premier telecommunications company, AT&T, whose history is tied with that of the telephone.
Read on…
AT&T, formerly known as The American Telephone and Telegraph Company was established on March 3, 1885 as a subsidiary company of Bell Telephone Company, which was formed in 1875 by the inventor Alexander Graham bell and two investors, Gardiner Hubbard and Thomas Sanders.
Alexander Bell had succeeded in inventing the telephone in 1875 and had therefore secured two patents for it. To commercialize his invention, the Bell Telephone Company was formed, with the first telephone exchange opened in New Haven CT in 1878.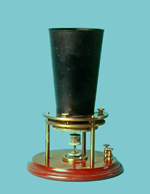 The company acquired majority share of the Western Electric Company in 1882. The Western Electric Company was the biggest electrical company in the United States at the time, and it became American Bell's (American Bell was the name Bell Telephone Company was bearing at this time) manufacturing unit.
When The American Telephone and Telegraph Company was being formed in 1885, its mandate was to build and operate the long distance telephone network across America, beginning from New York. It was to firmly establish the leadership of the company in the industry before its second patent would expire in 1894 and opening the door to competition.
By 1915, AT&T had connected up to Chicago and San Francisco, and on December 30, 1899, American Bell's assets were absorbed by AT&T, making it the new parent company of the Bell System (the name the whole business organization was called).
From the years that followed, AT&T continued to develop new technologies and infrastructures to enable efficient telephony nationwide. The company invented loading coils, which fixed the difficulty of having strong signals over long distances.
In 1913, AT&T's George Campbell and Michael Pupin of Columbia University independently invented the first practical electrical amplifiers, which made transcontinental telephony possible.
Lured by the huge business opportunity outside America, AT&T, through its subsidiary, the Western Electric Company set up International Western Electric Company to manufacture and sell equipment to telephone companies worldwide.
By 1914, International Western Electric Company's presence was in several locations of the world, including Sydney, Vienna, Budapest, Antwerp, Berlin, Milan, St. Petersburg, Montreal, Buenos Aires, London, Paris, and Tokyo.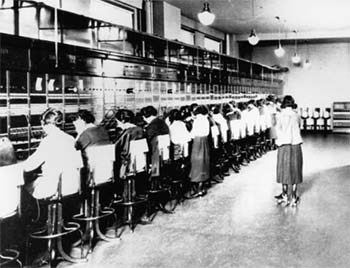 However, when Walter Gifford became President of AT&T in 1925, he decided to be focused on AT&T's core mission purpose, which is to provide universal telephone service in the United States, and therefore sold the International Western Electric Company for $33 million to International Telephone and Telegraph Company (ITT).
In 1927, AT&T achieved the first transatlantic conversation between the US and London through two-way radio. The capacity was only one call at a time, and the cost was $75 for the first three minutes. And in 1934 it also achieved the first transpacific conversation between the US and Japan by radio, which cost $39 for the first three minutes.
As the years rolled by, AT&T continued to set the pace in innovation, technological development and advancement in telephony, and was no doubt the best telephone service provider in the world.
It developed the microwave relay system, which was a better alternative to copper wires for long distance telephone transmission in 1948, and launches the first trans-Atlantic telephone cable, TAT-1 in 1956. Cables provide much stronger telephone signals than radio waves, which are impeded by atmospheric interference.
This reduced the price for calls across the atlantics to $12 for the first three minutes, and took 36 calls at a time.
More notable innovations and technologies that came from AT&T over the years included: 1958 introduction of commercial modem; launching of the first active communications satellite, Telstar I in 1962; introduction of touchstone service, with the replacement of the usual telephone dial with keypad in 1963; launching of the first submarine telephone cable, TPC-1, across the pacific in 1964.
AT&T continued to innovate and invent new technologies that took telephony to a greater level. It installed the first world electronic telephone switch in a local phone exchange in Succasunna, NJ in 1965, and introduced 911 as a national emergency number in 1968.
1971 saw AT&T creating the Unix computer operating system, which later became the foundational language of the Internet. Between 1975 and '76, AT&T installed the world's first digital electronic toll switch, the 4ESS in Chicago.
The switch replaced the electromagnetic type, which took up to 350,000 calls per hour – a much greater volume than the former type.
The advent of digital electronics in telecommunication brought immense efficiency to the industry and value to the customer and the nation, but it also put AT&T's business at high risk.
Since required equipment were now less expensive to procure, technological barrier to entry the industry was lowered, and there gradually came massive competition to the Bell System.
Then in 1974, as fallout of several changes in telecommunication, the US Government filed an antitrust suit against AT&T, which was settled in 1982 when AT&T succumbed to divesting from the Bell operating companies that provided local exchange service.
By this, the Bell System was broken into seven Regional Bell Operating Companies (RBOC) that provided local exchange service and AT&T, each being independent of the other.
This break up exposed AT&T to serious competition, which had never been before since AT&T had always been a Government regulated monopoly removed from market pressures. But AT&T had the technology, and the human resources (including seven Nobel Prize Winners in Physics) to stay on top of the competition.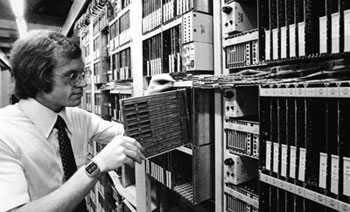 It continued its technological breakthrough in 1988 with the launch of TAT-8, the first fiber optic submarine telephone cable across the Atlantic. This facility took about 40,000 calls at a time, which was ten times that of the last copper cable – today cables have capacities for over 1,000,000 calls.
The 1990s saw AT&T embarking on multi-billion dollar digitalization of its entire network, moving into the international market, reaching close to 200 countries, merging and acquiring some businesses strategic to its future success.
One of such acquisitions was the taking over of NCR, a major computer maker in 1991 for $7.3 billion, and another is the buying over of McCaw Cellular for $11.5 billion in 1994, which gave AT&T direct access to consumers, and made AT&T a leading player in the wireless telecommunications industry.
On September 20, 1995, AT&T revealed it was going to restructure into three separate companies: a communications services company (AT&T), a computer company (NCR), and a systems and equipment company (which became Lucent Technologies). By January, 1997 the break up, which was the largest voluntary break up in the history of America, was formalized.
Noticing that most of the traffic on its network was becoming data rather than voice, AT&T started changing from being a long distance company to an integrated voice and data communications company.
Also, realizing that the impending rewriting of the Telecommunications Act in 1996 would not favor stand-alone long distance telephone service business, AT&T smartly launched an Internet service, AT&T WorldNet Service, while it sold off AT&T Submarine Systems and Skynet Satellite Service that were no longer relevant to its new focus.
And in the four years that followed, AT&T pumped in more than $35 billion in upgrading its infrastructure to accommodate the increasing volume of Internet protocol and other data traffic, and to create a direct link to business customers; and also in acquiring some companies strategic to its growth.
It acquired TCG, a leading provider of local telephone service to business customers, IBM Global Network, a leading provider of global data networking services, and also merged with TCI and MediaOne, two big cable companies.
Again, in October 2000, AT&T declared it was going to restructure over the following two years into three separate public companies, namely: AT&T, AT&T Broadband, and AT&T Wireless.
The restructuring process was completed on November 18, 2002 with the merger of AT&T Broadband with Comcast to become Comcast Corporation.
David W. Dorman became Chairman and Chief Executive Officer of AT&T in November 2002, and shortly after he assumed office, the global telecommunications industry ran into overwhelming crises that led to rampant bankruptcies and business failures, loss of billions of dollars by investors, and countless job loses, no thanks to fraud, a complicated regulatory environment, oversupply and ceaseless pricing pressures.
To escape the inferno, Dorman embarked on a mission to transform AT&T from a consumer oriented voice company to an enterprise-focused networking company.
The reformed AT&T became a global IP networking provider delivering strong networks, applications and capabilities to business and government customers.
Along with their offerings, AT&T released a successful alternative to traditional services – VoIP, or Vioce over Internet Protocol for consumers and small businesses.
Then in January 2005, the business world was pleasantly stunned when AT&T disclosed its $16 billion merger with SBC Communications to create the industry's premier communications and networking company.
By this monumental transformation, AT&T positioned itself adequately to be the company to look up to in the twenty first century for the best delivery of networking solutions and a complete suite of integrated communications services throughout the United States and the rest of the world.
Discover AT&T's Business Strategies that enabled it to achieve the monumental success it has achieved: AT&T Winning Business Strategies.
………………………………..
Recommended
Put your business on the path to success with a solid plan created with Business Plan Pro Software .
Experts in business and technology, as well as daily users rate this software higher and above others. Click here to see why.